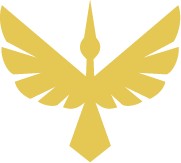 BENUW
Belgium (EU)
team@benuw.com

We work remotely via Zoom or on location (West-Europe only).
Coaching available on site and/or Zoom
Prices: €1.000 / hour + VAT
On location: minimum 8 hours + travel expenses
This includes all coaching, extra resources (if neccesary) and all energywork on your Soul, Ego and business prior, during and after each session. For every visible hour of coaching, we also work 3 hours behind the scenes to prepare you. You might feel this right after you make the payment and/or right before the session. This is normal.
Request Coaching / Energy Clearing
Mail us at team@benuw.com with your situation (in a nutshell) and what you want to achieve. A teammember wil reply within 3 workdays to tell you if we can help you or not.
Thank you for your trust.
(all information shared is treated privatly and is deleted immediatly after the cooperation)
We strongly advise you to read the book: Mirrors first.

LEGAL INFORMATION:
All information is treated confidentially and is covered by professional secrecy.
Please do not share sensitive information in emails and/or intake conversations.
We do not keep files and contact details are treated privately.
All results shared on benuw.com or social media are atypical. All customers are different, no 2 processes are the same and results depend on many factors. We, BENUW, do our utmost to achieve desired results quickly, but the customer also bears responsibility here – so we do not promise specific results.
We are not, or do not pretend to be, doctors. Please contact a doctor or other specialised medical when you want to improve your body.
All advise given is personal expierience that happens to have helped others and is not financial or health advise. Always contact a professional and take full responsibility for your own actions. If it doesn't feel right, don't do it.